From June to November 2020, I worked as a 

content writer for Adobe's Make It Center. I wrote 62 tutorials aimed at high school and college students explaining how I use the Creative Cloud programs to create my illustrations, animations, and other media. Each piece also includes graphics to help readers follow along on their own computers. In the first six months, these tutorials earned almost 100,000 page views and five of them cracked into the

 Top 10 performing articles.
If you want to learn how I work in

Illustrator, Photoshop, InDesign, After Effects, and Premiere Pro,

check out some of the links below. And, of course, if you leave with more design questions, you can find my contact information here.
Minimalist, flat illustrations of friends or family members are a great way to dive into using Adobe Illustrator. This tutorial is trendy right now, but it's also easy, works with any photo, and doesn't require any drawing ability!
Ever wanted to see what you would look like with a different hair color? Try this tutorial to learn more about different ways to apply light and dark color filters to selections of a photograph.
Ever wonder how fonts are built? Give it a shot yourself by experimenting with letterform creation in Adobe Illustrator. This tutorial will introduce you to the basics, from typeface categories to character anatomy.
I always thought that following my passion would be the sort of work that never felt difficult. But sometimes, it's hard to crank out new creative ideas under pressure.
Don't pay for a template online when you can make one yourself! Click here to learn more about creating your own holiday cards in Adobe InDesign. (The best part of this job is that I get to name all of the families after fonts, and they just

let me.)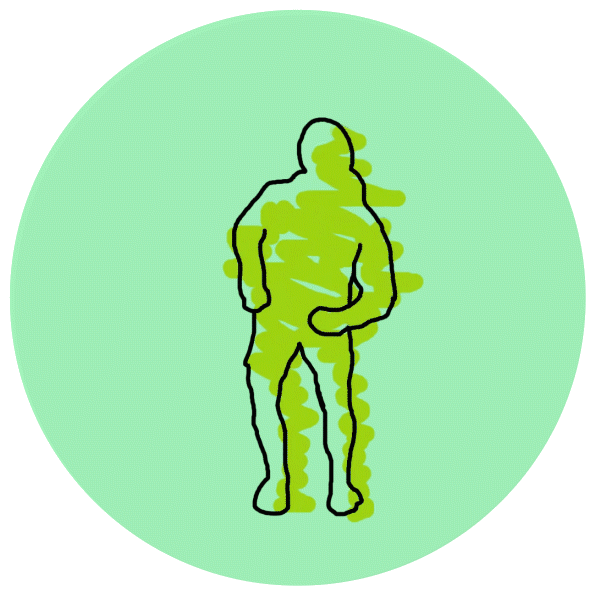 Rotoscoping is a technique of drawing over the frames of a video. It's a great way to create a professional-looking animation without having to organically draw each individual frame—and you can do it using Adobe After Effects.