I spent three months in San Francisco as part of Northwestern University's Bay Area Immersion program. As part of our research in the Bay, our cohort was responsible for redesigning an element of the "parental controls" experience on devices. Each group dove into a different potential improvement for the current process, interviewing as many different parents and children to understand our users best.
After spending three months researching technology in families, I decided I wanted to narrow my focus to a topic that was difficult to understand, even for me: internet privacy. This became the topic of an independent study that would last the next three months.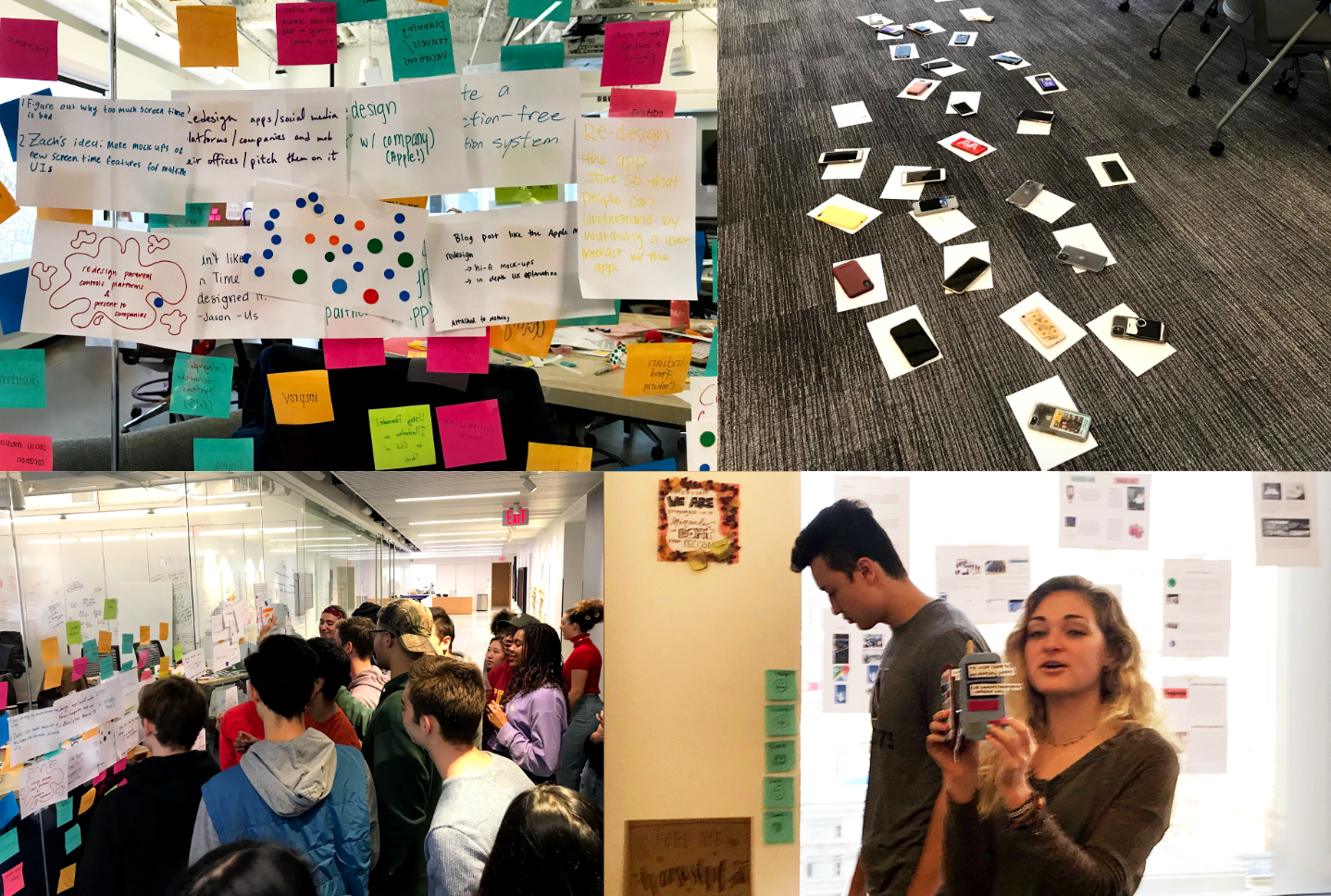 I decided I wanted to make a series of explainer videos that would help parents and children understand how internet privacy really works. I reached out to Common Sense Media and they offered some awesome resources and research. From there, I spent a couple of months writing scripts, editing scripts, and emailing video files back and forth for feedback. Huge shout-out to my amazing advisors, Pam Daniels and Kim Hoffman, and my fellow video creator and go-to advice guy, Zheng Yan!
​​​​​​​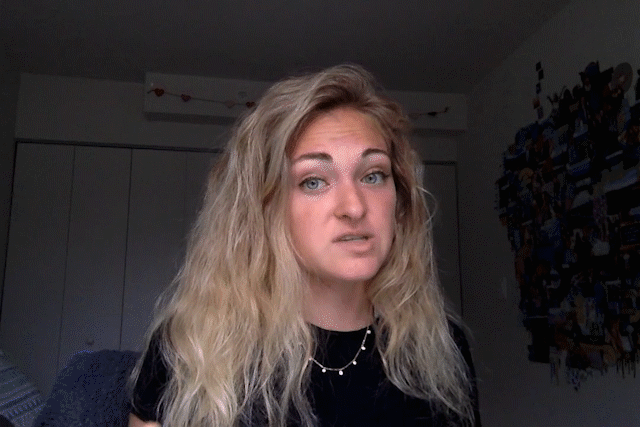 When I pitched the idea for these videos to Common Sense Media, I said that I would animate each one. Then, coronavirus hit.
For a topic as confusing and abstract as internet privacy, something human and authentic actually seemed to connect with my first-round reviewers. So I used the six markers I had in my apartment, taped my phone to a lamp to film, and got to work.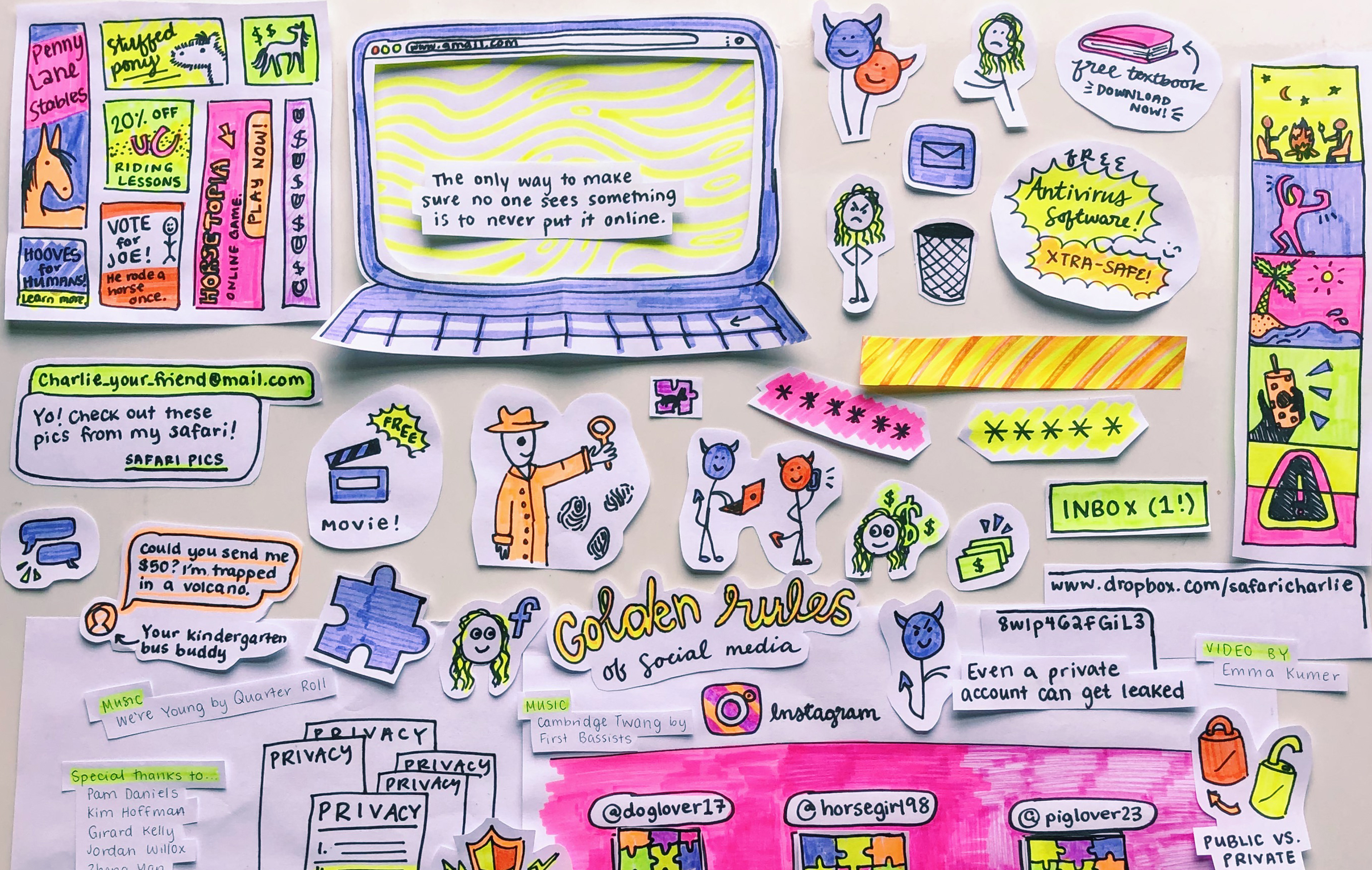 Video One: How Does Data Tracking Work?
The Internet is a bit different for everyone who uses it, and that's because our websites and apps are keeping track of what we like and dislike. In this video, I explain how cookies work and offer suggestions to make your internet use as private and protected as possible.
Video Two: Who can See my Posts?
Having a private account will stop strangers from seeing and interacting with your posts, but even a private account can get leaked with the ease of screenshots and screen recordings. This video outlines some tips for knowing what sort of information is safe to post, as well as diving into the specific privacy settings for common apps.
Video Three: Am I Being Hacked?
If you're not careful, hackers can attempt to steal your passwords, accounts, money, or even your identity. In this video, I explain how to recognize a hacking attempt when you see one—and what to do if you do end up getting hacked.