Whether they lasted six years or six hours, below you will find a catalog of my favorite passion projects. I keep this page partially to track the random side-projects I've explored, but also to remind myself that I'll always be able to find time on the side to get invested in something risky and/or random. 
Recently I've been making an effort to try creative projects that don't involve any technology—other than YouTube tutorials, of course. My most recent "craft" endeavor (read: the Christmas gift everybody is getting this year) has been punch needle rugs.
The Rise of Handwritten Album Art, As Told Through Data
I analyzed over 1,000 songs dating back to 1975 to determine the typography trends in chart-topping songs. The Data Visualization Society ended up publishing it! Click here to explore the project.
Social Media Murder Mystery, The Game
With zero planning, I once spent an entire weekend scripting, designing, and building a murder mystery computer game. I came up with this "modernized Clue" concept where a player gets access to the murder victim's phone, swiping through their apps (customized versions of Instagram, Tinder, and Spotify called "Starly," "Smirk", and "Sownd") to try and figure out who killed them. I ended up building the project in Scratch—the only game-development software I had.
Over winter break in 2018, I had my wisdom teeth removed and found myself unable to leave the house or socialize for four days. The sudden surplus of free time led to the creation of EmPower Magazine, (named because it is a magazine powered entirely by Emma). The final mag is a collection of stories I wrote during 2018—or over the four-day span—redesigned and reimagined to fit into one magazine. Every page is designed, illustrated, written, edited, photographed, and fact-checked by me.
I made my second typeface exclusively in lectures in my sophomore year Astrobiology class. (Click here to see all of my typefaces.) It was meant to be a digitized version of my faux-calligraphy handwriting, named after the ever-popular script font, Curlz MT.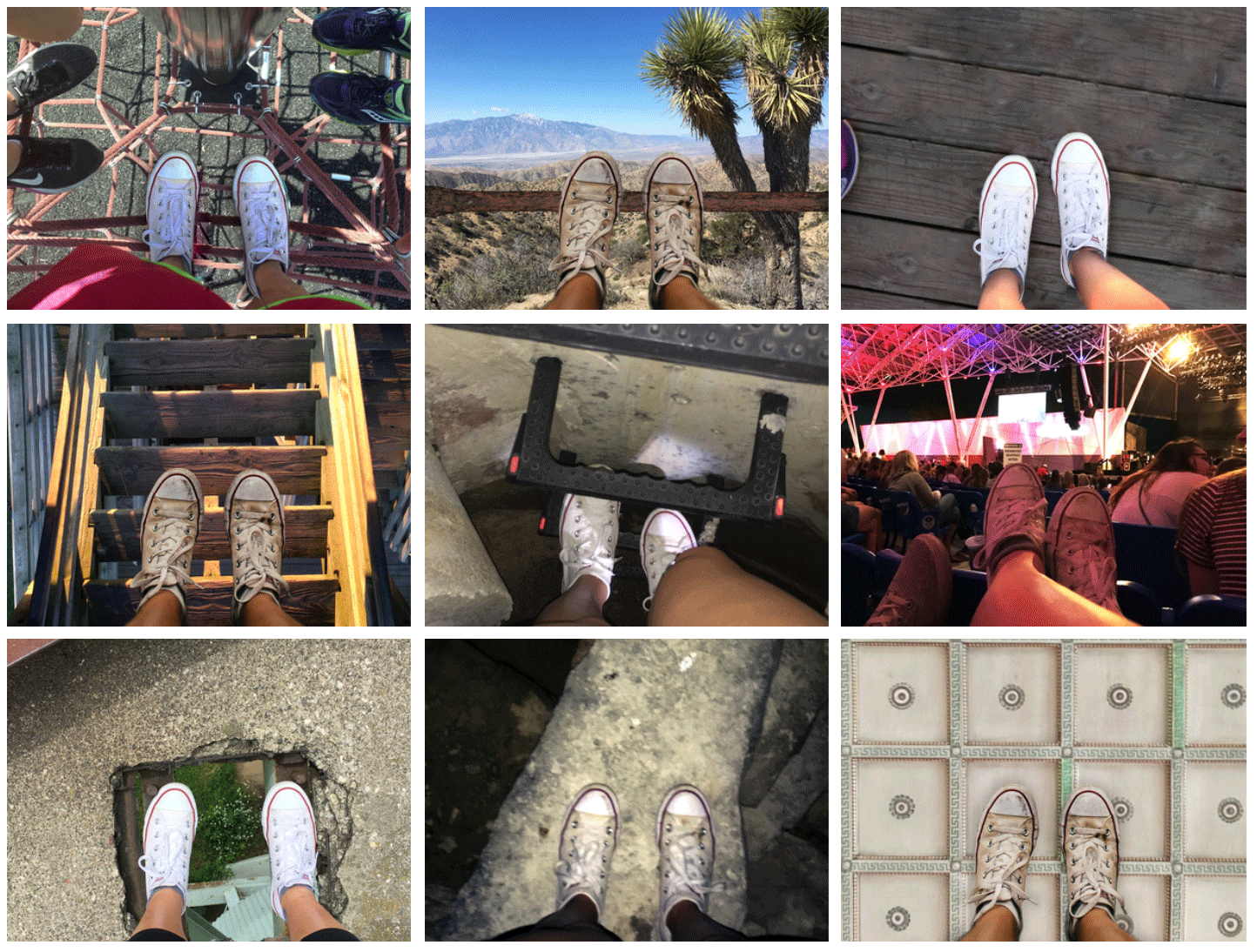 ​​​​​​​

White Converse Project
In 2016 I embarked on this random mission to absolutely destroy a pair of white Converse sneakers I received for Christmas by exploring as many off-the-beaten-path Wisconsin sites as possible. From twelve-mile bike rides to abandoned factories to drainage tunnels to spontaneous concerts, the #WhiteConverseProject was a way to push myself to see more of my home state before heading off to college. Though the original mission is cringe-inducing now, the sentiment lives on.
 For six years of my childhood life, I published a bi-monthly horse magazine created entirely by myself and shipped to (a very small handful of) subscribers across the country. Pegasus Magazine is one of the many media companies to reach its demise, but I still treasure the project for its role in shaping my work ethic, improving my skills, and kick-starting the idea that I would work on passion projects for the rest of my life.